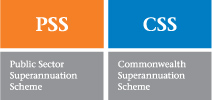 Employer Access
To gain secure access to Employer Services Online, please enter your Employer ID, User ID, Date of Birth and your Access Number below.
When you first log in, you will be asked to change your access number to a new one with a minimum of six digits; choose one you can remember. You will also be asked to enter two secret questions and their answers. Choose questions only you can answer and that you will always remember the answer to.
If you have forgotten your Access Number you will need to enter your reference number. Your reference number is your Employer ID and User ID entered as one string of characters with no spaces. Click here to enter your reference number.
If you do not have an Access Number please call Employer Services on 1300 338 240 or email us
If you need any help, click on Help in the bottom left-hand or top right-hand corner of this screen.